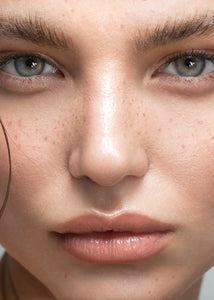 MESO| MODIFIED JESSNER PEEL
MESO MODIFIED JESSNER |  $119.00
Meso Modified Jessner this is a combination of various chemical compounds of lactic, salicylic and citric acid varying in percentages. This particular treatment is targeted to dull, slightly wrinkled, photo aged or ageing, congested, acne, scarring and post inflammatory pigmentation. This result driven treatment allows you to enjoy the benefits of advanced research and technological advances in skincare.
THIS IS A SPECIFIED PEEL WHICH REQUIRES A DETAILED CONSULTATION AND PREPARATION OF THE SKIN, TO ENSURE HIGHEST EFFICACY OF TREATMENT.
THIS SERVICE IS  EXTENDED TO INCLUDE OTHER MODALITIES OF TREATMENT FOR SUPERIOR LONG TERM RESULTS.