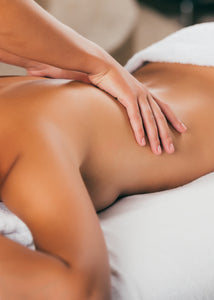 MASSAGE THERAPY| HEAD| HANDS| FEET
Regular price $39.00 Sale
RESTORATIVE HAND TREATMENT
A luxury and relieving treatment specifically designed to treat one of the most neglected parts of our body. Deeply restorative for dry, swollen hands, an exfoliating natural bamboo application is used with nourishing essential oils.
30 MINS| $39.00 
HEAD AND HAIR NOURISHING TREATMENT
Using AROMATHERAPY ASSOCIATES LONDON's richly scented essential oils to massage into the hair and head we will release tension, cognitive and emotional stress. Conditioning the scalp and leaving the hair super – shiny, glossy and nourished.
30 MINS| $39.00
PURE BLISS HYDRATING FOOT THERAPY
A combination of AROMATHERAPY ASSOCIATES LONDON oils and Exfoliants designed to treat and relieve one of the most over worked and strained parts of your body. Nourishing and soothing you'll be pampered with a foot soak, warm towels, and massage restoring a sense of balance. 
30 MINS| $39.00